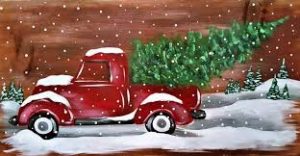 Here is our holiday menu for this year.  We kept to our "classics" but please know that all of our desserts, savory pies and breads are available for special order as well!
Umpleby's Holiday Menu 2019
Buche de Noel $38.00(serves 10-12)
 A wonderful centerpiece for your Christmas dinner – choose either chocolate or vanilla sponge for the roulade.  It is then filled with mocha mousse and masked with mocha buttercream and decorated with meringue mushrooms, scarf, snowman, holly, and dusted with snow.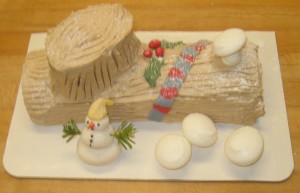 German Stollen$9.50 
This traditional classic beauty is filled with dried fruit, almonds and a little rum making for a very festive sweet loaf.
Holiday Cookies$11.40/ baker's dozen Orange kisses, Russian tea cakes, sugar, spiral, chocolate dipped shortbreads, coconut macaroons, and chocolate crinkles just to name a few.  They are great for gifts or the holiday table.
Hazelnut Linzers$16.75 /dozen A Holiday Cookie so amazingly delicious it gets its own listing.  A rich buttery thumbprint cookie covered with crushed hazelnuts and baked with raspberry preserves. Try one and you'll be hooked!
Please Note:  All of our regular cakes and desserts are available for special order as well! Please see our Dessert / Cake Menu!
Umplebys_Holiday_Menu_2019.pdf (76.9 KiB)