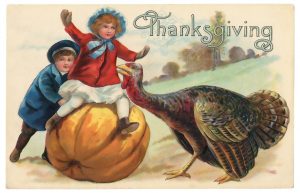 Last year Thanksgiving was the earliest it could be (Nov. 22) and this year it will be the latest it can be (Nov. 28).  Interesting, isn't it?    Here is our pie line up for ordering for the big day:
Thanksgiving Pie Menu 2019
Apple Crumb                     $16.75
Pumpkin                             $16.75
Blueberry Crumb             $17.75
Chocolate Walnut             $18.75
Pear Cranberry Crumb   $17.75
Bourbon Pecan                 $23.00          
Keep in mind that all of our other baked goods including bread are available to order too!
Umpleby's Thanksgiving Pie Menu 2019 (47.4 KiB)