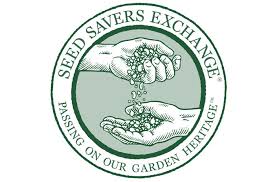 One of the things I really look forward to in December is receiving the seed catalogues from the different gardening companies in the post. I received my first seed catalogue for the 2020 growing season yesterday in the mail from Seed Savers of Iowa.
Like reading a good book there are few things more pleasant for a gardener off season than looking through a seed catalogue.   All the notes I took from last year's growing season on how I will do things a little bit differently and in my opinion  better start with the ordering of seeds.   How cool are seeds?   I'll tell you – cool.  Very, very cool.
I'm looking forward to the next catalogue to arrive…….
And in the world of baking – the Christmas menu to be posted soon!!!