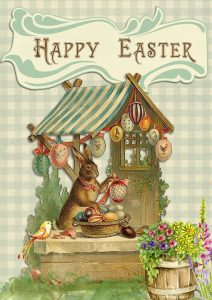 A bit late posting this but we are indeed thinking about Easter this Sunday!  Lemon seems to be the flavor of choice for this time of year so we will have lemon tarts and lemon cheesecakes in the case for the weekend.  And of course Hot Cross Buns!
For Passover on Wednesday we will have gluten free chocolate souffle cakes as well as coconut macaroons.
We will be closed Easter Sunday.