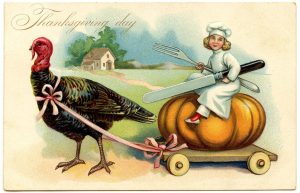 You can now pre-order Thanksgiving Pies on our website!  We will also offer the ability to pre-order sourdough bread, croissants and rolls too!  CUT-OFF to order on-line is 7pm tonight (Sunday).  After that you can phone us with your order but then it will be on a case by case basis the closer we get to Wednesday.  
Umpleby's Thanksgiving Menu 2023
Apple Pie
We use golden delicious apples and Cabot unsalted butter for the crust and crumb topping. We hand peel and cut the apples ourselves. Lattice or crumb top. $18.25 – $20.00
Pumpkin Pie
$18.25
Bourbon Pecan Pie
A rich, flavorful decadent option for dessert that isn't chocolate
$23.00
Blueberry Pie
A nice change to the traditional apple or pumpkin flavors usually found on Thanksgiving.
$18.25
Chocolate Walnut Pie
$21.00
Walnut Sage Sourdough
This bread is fantastic with turkey. Use it for dressing and take it to a new level.
$6.50
Country French Sourdough
$6.00
Croissant/Chocolate Croissant
All butter croissant baked fresh daily in our bakehouse.
$3.00/$3.50
Bread Rolls
Fluffy pull apart bread rolls
$0.70